Phoenix FearCON Horror Film Festival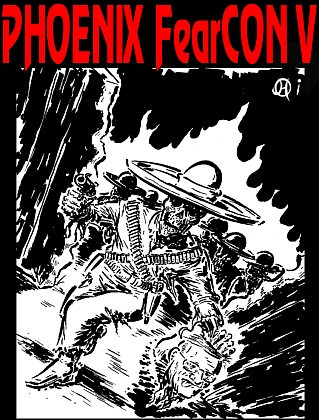 Phoenix FearCON V, the largest independent horror film festival and convention in Arizona, was founded and is run by Chris and Jim of Trash City Entertainment. We organize the festival from start to finish, seeking out partners to help us make the film festival the best in the world, offering independent film makers the opportunity to show their work that would normally not get any exposure or distribution. Films are judged by a panel of hardcore horror fans and the audience get their votes to count as well. Winners of the festival are offered a domestic and international distribution contract by one or more film companies in attendance.
Phoenix FearCON V is also sending out a call for entries. Submit your feature and short films for consideration at the FearCON in 2012. Visit the website for more information on submitting your feature or short film: http://www.phoenixfearcon.com.
July 2011 PRESS RELEASE
Phoenix FearCON V Horror Film Festival Seeking Sponsors and Partners; Phoenix FearCON Officially Announces its Call for Entries